I find most studio sports shows to be boring and filled with over-the-top fake laughs at stupid things. For example: Everything Howie Long and Terry Bradshaw have ever joked about and/or laughed at is not funny. See? Can't disagree with that.
That being said, the TNT show with Ernie Johnson, Kenny Smith, and Charles Barkley stands out like a beautiful mirage in the middle of a desert of Shannon Sharpe-led retardation*. The show is funny, and they all actually talk like a bunch of guys sitting around a bar (i.e. they actual are entertaining). Staying topical, here is how they talk about what's going on with President Bush lately:
Gotta love em'.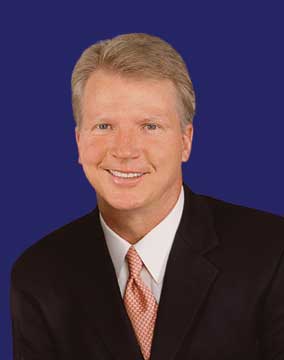 *While we are talking about sports talking heads that are tough to stomach, I will state for the record that Phil Simms' NFL commentary is just awful. I loved him as a player (him and Marino were my favorites growing up), but the way he shouts every single word with a weird-ass southern accent really gets under your skin after 5 seconds. The accent oddly only seems to affect words with an "i" in them. Example:
Jim Nantz: "Well, here we are at the Meadowlands. The Jets look ready to play, Phil!
Phil Simms: "YOU'RE RIGHT THERE, JEEEM! LOOK AT FAVRE THROWING OUT THERE! YOU CAN TELL THAT TEAM IS BEHIND HEEEM!"
Listen for it this Sunday and you too can hate Phil Simms' commentary as much as me. Yay!