There is a good chance Riley will throw the decaying corpse of Dwayne Wade on the court any moment now
While a lot of teams have looked good and bad in spats early this season, the Heat have looked like complete cat barf. -Maybe even worse...they've been
looking as attractive as Kirstin Dunst
out there.
For those of you not paying attention, or maybe kissing Tom Brady's jock (yes, I'm talking to you, Salisbury), here is a quick run down for you of how they've played so far, accompanied with a delightful pictorial of team genius Jason Williams:
-Miami lost all 7 of its preseason games. This was excusable because it's just the preseason, right? Heh...heh...(uh oh).
Fun Quote: "Even though we're 0-7, it's not the end of the world. Ready or not, here we come" -Pat Riley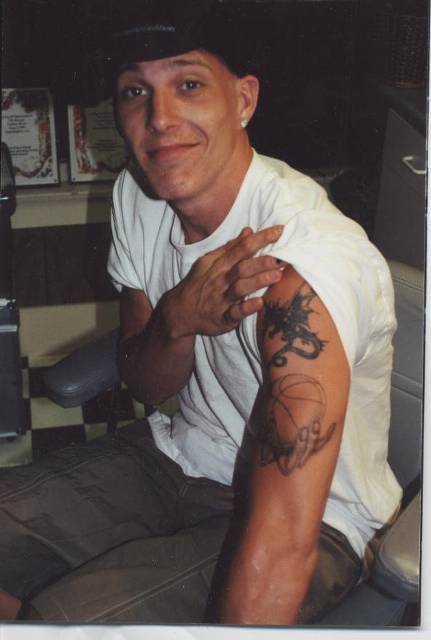 -Miami loses his opener to the Pistons by 11, looking apathetic in the fourth quarter and old.
Fun Quote: "Very disappointing way to start the season, obviously" -Pat Riley
-Miami loses to the Indiana Pacers, with a rookie, Daequan Cook, leading the team with 17 points. The team again makes huge mistakes at the end of the game.
Fun Quote: "We couldn't get a stop, and we couldn't get a bucket, and we couldn't get a free throw in," he said. "It was just very frustrating for our guys." -Pat Riley
-Miami lost last night to the Bobcats, trailing at one point by 16 points and rallying late only to have it go nowhere.
Fun Quote: "We're not going to get down about it" -Pat Riley
But have no fear, Heat fans! Read these words from Yahoo! Sports and take solace that things will get easier soon:
"With a trip coming up Wednesday to San Antonio - where Miami is 1-19 all-time - followed by a home game Friday with Phoenix, things won't get easier anytime soon."
Okay, okay, maybe he didn't use those exact words, but you have to read between the lines, people. Sports outlets are making it sound like they are playfully nudging him back to playing, but they are desperate now to the point of not caring about his long term health.
The Heat, after all, lost their final two regular season games last year, became the first defending champion since 1957 to get swept in the first round of the playoffs last year, lost all 7 preseason games this year, and have started the season 0-3.
For those of you who can count and can looking past Riley and the franchise's "We'll right this ship" talk, that makes the Heat...
Drumroll...
THE LOSERS OF 16 STRAIGHT GAMES!
How is no one talking about this? That is monumental! I am suddenly WAY more interested in how many more they lose and how much crazy optimism Riley can use to cover it.
Wade, take a few more days off on us. -And when you come back please do us a favor and bitch slap those doctors and Heat staff members for trying to rush you back out there (our hands are still sore from bitch-slapping the guy who sold Brad Miller that home cornrow kit).